Falls, confusion... is it my medicine?
Medicines can help you feel better, but they may also cause unwanted side effects.
You might put these symptoms down to getting older, or maybe you're worried that one of your conditions is worsening. However, it is possible that the medicines you are taking might be causing certain symptoms.
Some medicines have what are known as anticholinergic (an-tee-koh-li-nur-jik) or sedative effects. These can cause symptoms such as falls, confusion, forgetfulness, or feeling unsteady.
Learning more about the side effects of your medicines
More information and support
Where can I find support for a specific condition?
Depression
Dementia
Insomnia
Pain
Allergies
Where can I find more information and support?
What medicine am I taking?
Could my medicines be causing my symptoms?
Why am I taking this medicine?
What are my goals of care?
What can I do about my side effects?
Are there other ways to manage my condition?
Online information session
Online information session for carers and families focusing on increasing awareness of medicines with anticholinergic effects.
(coming soon)
How can I access information and ask the right questions to get the most out of medicines?
5 most important questions to ask your doctor: Choosing Wisely Australia
Choosing Wisely Australia helps healthcare providers and consumers have important conversations about improving the quality of health care by reducing unnecessary and sometimes harmful tests, treatments, and procedures.
Led by Australia's colleges, societies and associations and facilitated by NPS MedicineWise, Choosing Wisely Australia challenges the way we think about health care, questioning the notion 'more is always better'.
5 questions to ask your doctor or other healthcare provider is a resource that can help patients ensure they end up with the right amount of care.
Resources for Aboriginal and Torres Strait Islander patients
Resources will be updated when available
Resources in community languages
The MedicineWise app is NPS MedicineWise's free health and medicines management app.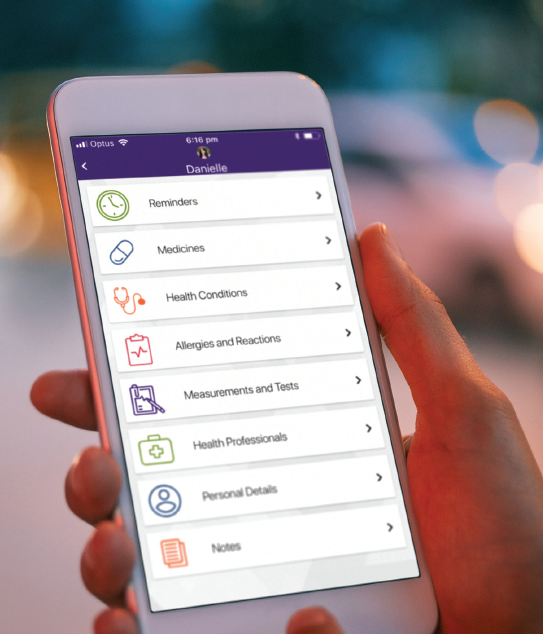 The MedicineWise app can:
keep track of your medicines and remind you when your medicine doses and appointments are due
store your information such as your health conditions and allergies
allow you to share your health information with your health professionals and people who may be caring for you
provide you with trusted, relevant and up-to-date information relating to your medicines and health conditions.